Open Monday-Friday 8am-5pm; Call Client Services 804-828-PATH (828-7284); 1-800-363-9234
Molecular Diagnostics is housed in one of the largest and most sophisticated university-based laboratories in the country. Our 6,400 square foot lab includes two large testing areas with state-of-the-art equipment, safety features, and office space.
Same-Day Processing
We perform quantitative CMV, EBV, BKV in blood and HSV in CSF assays the same day as received, as long as we receive the sample by 7 AM. The turnaround times for other tests are listed in the Pathology Laboratory Services Catalog.
Tests Performed, Specimen Handling and Shipping
(Client Services 804-828-PATH (828-7284); 1-800-363-9234)
The Molecular Diagnostics Laboratory uses progressive technologies and procedures to evaluate infectious disease, inherited disorders, oncology, and other gene abnormalities. The use of PCR, DNA Sequencing, Next Generation Sequencing techniques are available, as are specific studies in Factor V Leiden, T-& B-cell receptor/gene rearrangement assays, HIV and HCV quantitation and genotyping, CMV quantitation, Fragile X, bcr/abl quantification and Next Generation Sequencing for Oncology.
Additional assays are always in development.
It is imperative that you do NOT draw samples on heparinized tubes or from tubing containing heparin since heparin interferes with our testing process.
Please contact the laboratory or its Director, Dr. Andrea Ferreira-Gonzalez with requests for assays not currently on the menu (call 804-828-9564).
For a detailed table of tests performed, indicated clinical conditions, specimen types, collection, processing, and shipping please visit the Pathology Laboratory Services Catalog.
For personal assistance, please call Client Services 804-828-PATH (828-7284); 1-800-363-9234.
The Practicum in Molecular Pathology
We are involved in the training of pathology residents and in the education of medical students, graduate students, and faculty. Our Practicum in Molecular Pathology,Application of Molecular Techniques in the Clinical Laboratory, has been offered since March of 1995 providing insight into and experience in the growing utilization of molecular pathology in laboratory medicine. Topics include:
methods to isolate DNA from clinical samples
preparation of nucleic acid probes
molecular hybridization
polymerase chain reaction
Southern hybridization analysis.
Emphasis is placed on the use of these techniques in hematology, oncology and microbiology. A Molecular Diagnostics Practicum which focuses on either hematology-oncology or microbiology is also available. Please visit our Molecular Pathology Practicum site.
Leadership and Contacts
Chair of Molecular Diagnostics Division: Andrea Ferreira-Gonzalez, PhD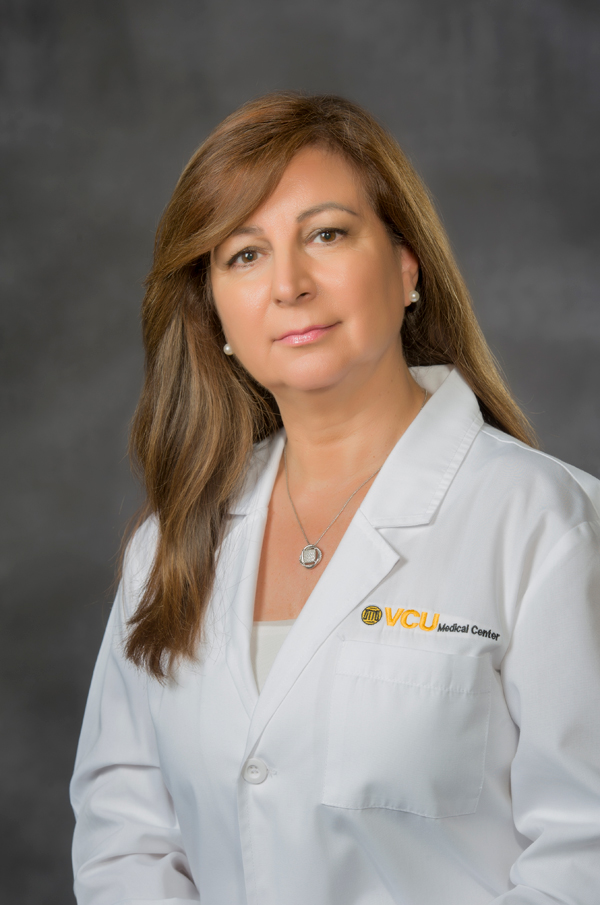 Andrea Ferreira-Gonzalez, PhD
Chair, Division of Molecular Diagnostics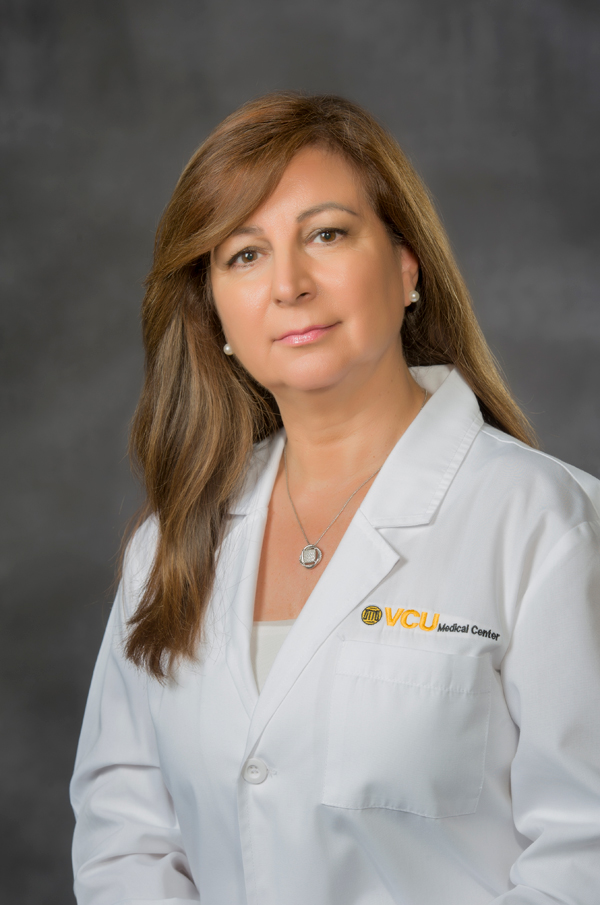 Andrea Ferreira-Gonzalez, PhD
Chair, Division of Molecular Diagnostics
Pathology
Professor of Pathology; Chair of Molecular Diagnostics Division
Phone: (804) 828-9564
Fax: (804) 825-4738
Email: Andrea.Ferreira-Gonzalez@vcuhealth.org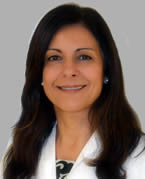 Fernanda Sábato, MS in Biochemistry, MB(ASCP)
Molecular Diagnostics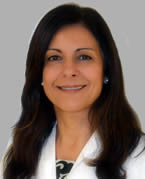 Fernanda Sábato, MS in Biochemistry, MB(ASCP)
Molecular Diagnostics
Pathology
Operations Manager
Phone: (804) 828-9564
Fax: (804) 827-4738
Email: Maria.SabatoCharreun@vcuhealth.org
Address/Location:
Box 980248
Richmond, VA
23298-0248