MPRS Laboratory Mission
To provide high quality, cost effective NGS services in a CLIA'88 certified laboratory in a manner that supports the patient care, research, and education missions of Virginia Commonwealth University.
The Molecular Pathology Research Services (MPRS) specializes in providing Next Generation Sequencing (NGS) services in a CLIA'88 certified laboratory for research, translational research, and clinical trials.
The MPRS laboratory provides the members of the VCU community the opportunity to incorporate the benefits of the complete list of NGS services in their individual research projects.
The MPRS laboratory is housed in the Molecular Diagnostics Laboratory in the Department of Pathology at VCU. This is a state of the art, CLIA certified laboratory that is fully equipped to provide high throughput NGS services. MPRS laboratory has PGM and Proton instruments, automatic nucleic acid extraction robots, liquid handlers, etc.


NGS Services for Researchers
The MPRS laboratory offers a full range of nucleic acid-based tests including NGS services for researchers which include: nucleic acid extraction, nucleic acid quantitation, library preparation, template preparation and sequencing.
The NGS services provided by MPRS are listed in this form.
Investigators who will be using human tissue need to bring the corresponding form signed by the IRB approved research protocol.
The Division of Molecular Diagnostics provides an extensive number of nucleic acid-based tests. Please see list of tests in Clinical Services section.
Contact Us
Director of MPRS: Andrea Ferreira-Gonzalez, PhD
Leadership and Contacts
Chair of Molecular Diagnostics Division: Andrea Ferreira-Gonzalez, PhD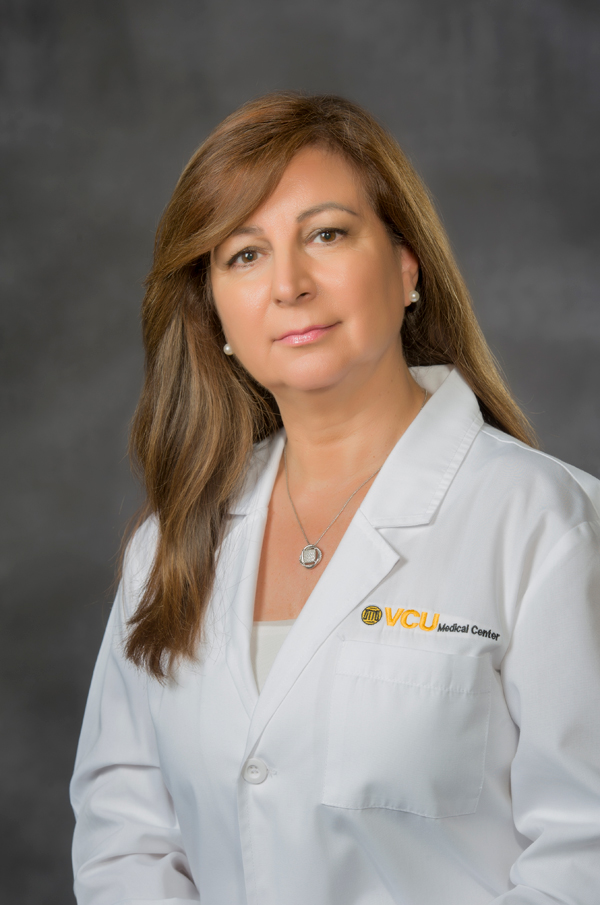 Andrea Ferreira-Gonzalez, PhD
Chair, Division of Molecular Diagnostics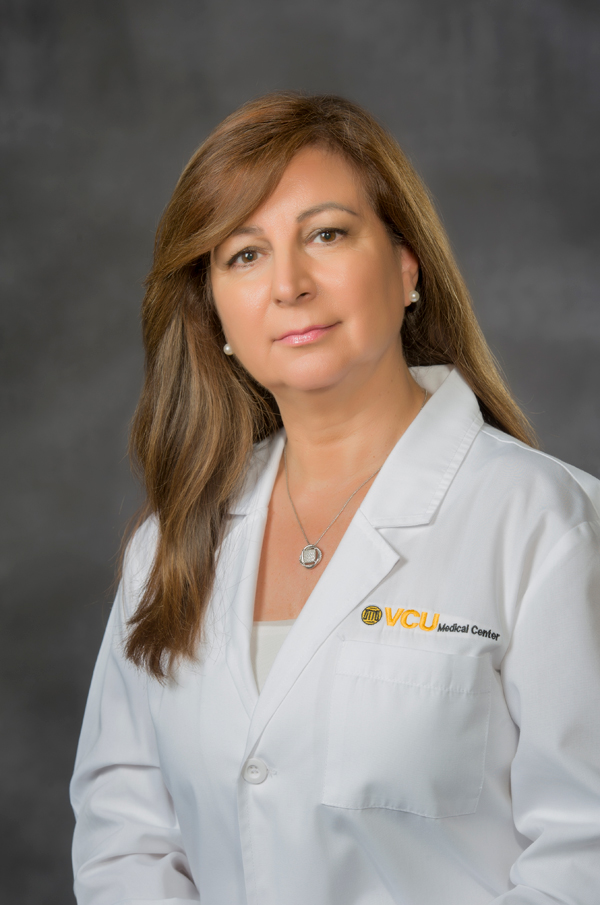 Andrea Ferreira-Gonzalez, PhD
Chair, Division of Molecular Diagnostics
Pathology
Professor of Pathology; Chair of Molecular Diagnostics Division
Phone: (804) 828-9564
Fax: (804) 825-4738
Email: Andrea.Ferreira-Gonzalez@vcuhealth.org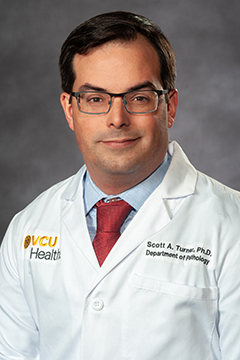 Scott Turner, PhD
Molecular Diagnostics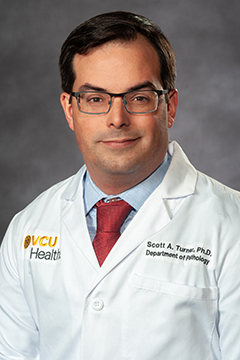 Scott Turner, PhD
Molecular Diagnostics
Pathology
Assistant Professor of Pathology;
Assistant Director of Molecular Diagnostics
Phone: (804) 828-9564
Fax: (804) 827-4738
Email: Scott.Turner@vcuhealth.org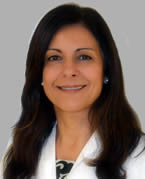 Fernanda Sábato, MS in Biochemistry, MB(ASCP)
Molecular Diagnostics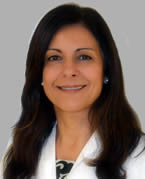 Fernanda Sábato, MS in Biochemistry, MB(ASCP)
Molecular Diagnostics
Pathology
Operations Manager
Phone: (804) 828-9564
Fax: (804) 827-4738
Email: Maria.SabatoCharreun@vcuhealth.org
Address/Location:
Box 980248
Richmond, VA
23298-0248
Molecular Diagnostics Laboratory: Clinical Support Center, 2nd floor, Room 247