Justin Dalton, MD
Immunopathology, Hematopathology & Transfusion Med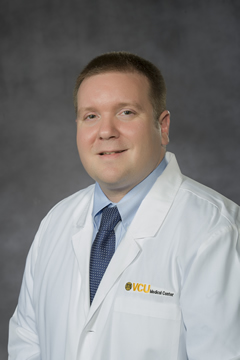 Assistant Professor of Pathology; Director of Clinical Immunology
Department: Pathology
Phone: (804) 828-5389
Fax: (804) 828-8177
Email: Justin.Dalton@vcuhealth.org
Dr. Dalton is currently an Assistant Professor of Pathology at Virginia Commonwealth University, and also serves as Director of the Clinical Immunology Laboratory. He graduated with a bachelor's degree in Clinical Laboratory Sciences from VCU with a second B.S. degree in biochemistry from Virginia Tech.
Dr. Dalton worked in the Clinical Chemistry and Clinical Immunology Laboratories for little over a year and then entered medical school. Following graduation from West Virginia University School of Medicine, he completed residency training in Anatomic and Clinical Pathology at VCU. He then received Fellowship training in Medical Microbiology from the Johns Hopkins School of Medicine followed by Hematopathology Fellowship training at VCU.
Dr. Dalton's clinical interests are in clinical immunology, hematopathology, and in transfusion medicine/apheresis. He participates in the teaching of medical technology students, medical students, and residents at VCU.
Clinical Specialties: Clinical Immunology, Hematopathology, and Transfusion Medicine
Dr. Dalton Web CV (pdf)