Data from clinical laboratory tests direct or influence at least 70% of all medical decisions made by health care providers.
In addition to the interactions with the Pathology faculty in the core medical school curriculum during MS1 and MS2 at VCU, our department offers several unique elective options for MS3 and MS4 students. These electives allow students to further explore the practice of anatomic and clinical pathology and how clinical laboratory services support patient care.
A Foundational Elective in Pathology is offered to MS3 students. Formal electives providing a more in-depth experience in an individual laboratory section are available to MS4 medical students. Please check the MS4 Pathology Electives for the most up-to-date offering.
Pathology Electives
MS3 Foundational Elective in Pathology
This two-week elective consists of observational experiences in all the main laboratory sections, including Autopsy, Clinical Chemistry, Cytopathology, Hematopathology, Microbiology and Immunology, Molecular Diagnostics, Surgical Pathology, and Transfusion Medicine. An optional visit to the Office of the Chief Medical Examiner may also be arranged.
Formal electives and acting internships are available to MS4 medical students.
Autopsy
Students observe and participate in post-mortem procedures and understand how the autopsy process generates pathologic information in relation to the deceased patient's known and unknown medical history.
Diagnostic Hematology (Hematopathology)
Students gain experience in the diagnosis of hematologic disorders through examination of laboratory data and microscopic review of the peripheral blood smears, bone marrow aspirates and cores, and lymph node biopsy specimens.
Transfusion Medicine
Students are exposed to routine blood bank techniques, including blood grouping, cross-matching, and antibody identification. Students also gain an understanding on the proper use of blood components, administration of blood products, and apheresis procedures.
Clinical Microbiology
Students rotate through all major sections of the clinical microbiology laboratory, including specimen processing, STAT testing, virology, routine bacteriology, mycobacteriology, parasitology, and mycology.
Surgical Pathology Subspecialties & Cytopathology
Students actively participate in surgical pathology and cytopathology services and gain an appreciation of the significant role surgical pathologists and cytopathologists play on the tissue diagnosis of disease and patient care at large. This elective is essential for pathology-bound students, as well as those interested in dermatology, oncology, radiology, and surgery specialties.
Forensic Pathology
Students observe and assist in the investigation of deaths within the medical examiner's jurisdiction. Opportunities may be available to attend death scenes, meetings with attorneys, and observe court cases.
Information about Pathology as a Career in Medicine is available online at Pathology Training Website. This website includes a directory of residency and fellowship programs in Pathology, with a searchable database.
Pathology Honors & Awards
The Pathology Honor Society celebrates the academic achievements of MS1 Medical School students earning the highest grades in the Foundations of Disease Section each year. Also, one person receives the Robert C. Bryan Prize.
For more information about the Pathology Honor Society, contact Dr. Kimberly Sanford at Kimberly.Sanford@vcuhealth.org
ROBERT C. BRYAN PRIZE IN PATHOLOGY FOR MEDICAL STUDENTS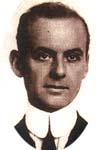 "I did not know or realize before how few rewards there are for excellence in professional institutions...I should be highly honored to be allowed, I trust permanently, to give a modest prize to that student in pathology whose excellence, as determined by you, the President, may deem to be the best." -Robert C. Bryan, MD
The Robert C. Bryan Prize, established in 1935, is presented each year to the most outstanding medical student in pathology. Past winners have successful careers in medicine, practicing in a broad range of specialties and settings. Exploration into the cause and progression of disease is at the very foundation of medicine. Dr. Bryan's prize continues to serve as both a reward and an incentive for aspiring medical practitioners to build strong foundations for their careers.
For a brochure and further information, please contact Deidra Trabosh, Department of Pathology, (804) 828-0183; Deidra.Trabosh@vcuhealth.org