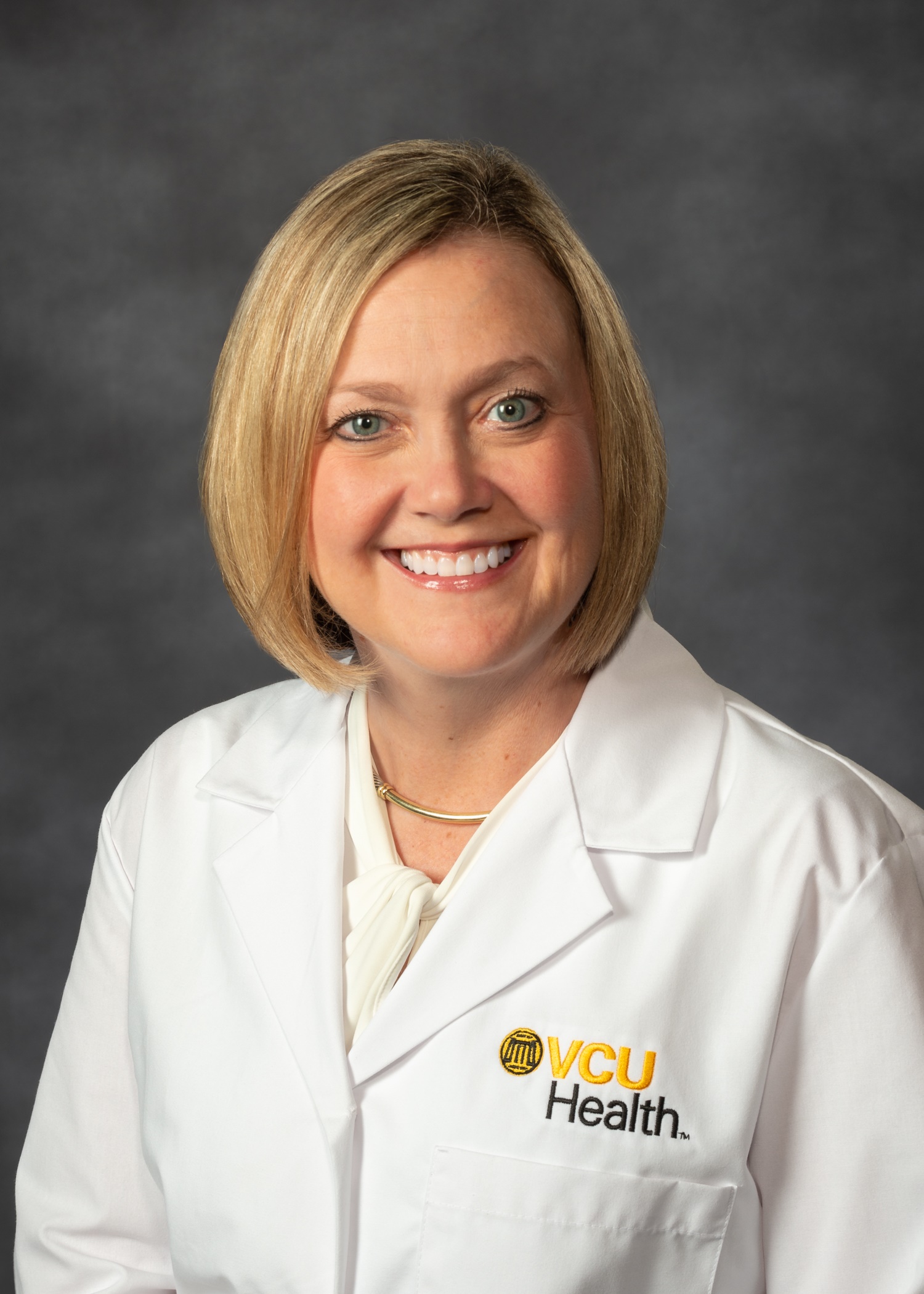 Chicago - Kimberly W. Sanford, MD, MASCP, MT(ASCP), medical director of Transfusion Medicine at Virginia Commonwealth University (VCU), in Richmond, VA, received the Ward Burdick Award for Distinguished Service to Pathology from the American Society for Clinical Pathology (ASCP). The award, presented during the ASCP Annual Meeting, Sept. 7-9, in Chicago, recognizes noteworthy contributions to pathology through sustained service to the profession and to ASCP.
Dr. Sanford, a past President of ASCP, is also the medical director of the laboratory at VCU's Stony Point and Ambulatory Outpatient Pavilion Laboratories, and director of Undergraduate Education for the Department of Pathology at VCU.
While serving as president of ASCP during the height of the COVID-19 pandemic, Dr. Sanford brought awareness of the impact to the national blood supply due to decreased blood donations related to the pandemic. Dr. Sanford, together with ASCP staff, have organized a coalition with other professional and advocacy organizations to create an alloantibody patient database to improve safe blood transfusions for patients with Sickle Cell Anemia.
Dr. Sanford graduated summa cum laude with a bachelor of science in medical technology from VCU. After working in a variety of laboratories in the Department of Pathology at VCU for 6 years, she entered medical school. Following medical school, she completed residency in anatomic and clinical pathology at VCU. In 2008, she became associate medical director of Transfusion Medicine and medical director of Stony Point Laboratory. She also completed a fellowship in transfusion at the University of Virginia in Charlottesville, VA, and shortly thereafter was appointed as medical director of Transfusion Medicine.
Dr. Sanford has authored textbook chapters, peer-reviewed publications and has served as faculty at national meetings sponsored by ASCP. Dr. Sanford has held numerous leadership positions in ASCP, developing educational content at national meetings and for ongoing education of all laboratory professionals. She was awarded both the H.P. Smith Award for Distinguished
Pathology Educator in 2015 and the Mastership Award in 2011 from ASCP for her national contributions to education. She was inducted into the VCU Alumni Hall of Fame for the Department of Clinical Laboratory Sciences in 2012 and recognized as a VCU Medical Center Physician Champion in 2013. Dr. Sanford is a passionate teacher who received the Outstanding Teacher Award in the pathology introduction course for VCU medical students for seven consecutive years. In 2017, she received the Enrique Gerszten, MD Faculty Teaching Excellence Award from the VCU School of Medicine.
About ASCP
Founded in 1922 in Chicago, ASCP is a medical professional society with more than 100,000 member board-certified anatomic and clinical pathologists, pathology residents and fellows, laboratory professionals, and students. ASCP provides excellence in education, certification, and advocacy on behalf of patients, pathologists, and laboratory professionals. www.ascp.org.