Taylor Jenkins, MD
Surgical Pathology and Cytopathology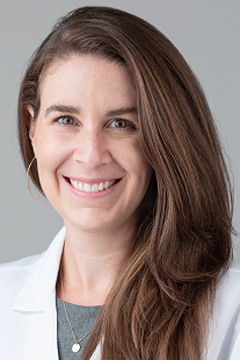 Assistant Professor
Department: Pathology
Email: taylor.jenkins2@vcuhealth.org
Taylor Jenkins, MD is currently an Assistant professor of Gynecologic Pathology and Cytopathology at Virginia Commonwealth University.
Dr. Jenkins graduated from the Medical University of South Carolina and completed Anatomic and Clinical Pathology Residency at the Hospital of the University of Pennsylvania in Philadelphia, PA. During her residency, she also served as Anatomic Pathology Chief Resident. She then received fellowship training in Gynecologic and Breast Pathology and Cytopathology from the University of Virginia.
Her clinical interests include gynecologic and perinatal/placental pathology. Her research interests include investigation of prognostic and therapeutic biomarkers in gynecologic and breast malignancies. Additionally, she has an interest in studying maternal, fetal, and placental factors that contribute to neonatal morbidity and mortality.