Celeste N. Powers, MD, PhD
Surgical Pathology and Cytopathology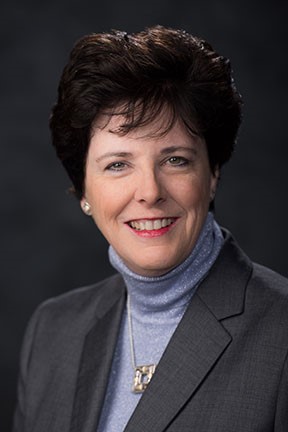 Professor Emeritus of Pathology Former Chair of the Division of Anatomic Pathology Former Director of Anatomic Pathology Services Saul Kay Chair in Diagnostic Pathology
Department: Pathology
Email: Celeste.Powers@vcuhealth.org
Celeste N. Powers, MD, PhD was appointed tenured Professor of Pathology and Otolaryngology and Director of Cytopathology Laboratory and Fellowship Program in 1998 as well as Chair of the Division Anatomic Pathology in 1999. In 2011 she received the endowed "Saul Kay Chair in Diagnostic Pathology". She was appointed Professor Emerita in 2019.
Dr. Powers graduated summa cum laude with a BA in biology from the University of St. Thomas in Houston Texas. While in Houston she earned a PhD in microbiology and immunology from Baylor College of Medicine and an MD from the University of Texas Medical School, where she also completed her residency in Anatomic and Clinical Pathology. She received her fellowship training in Surgical and Cytopathology under the directorship of Dr. William "Jack" Frable at the Medical College of Virginia in Richmond. Dr. Powers began her academic career in 1990 at the University of Texas Health Science Center, San Antonio, and from 1991-1998 she was Director of the Cytopathology Laboratory and Fellowship Program, and Medical Director of the Program in Cytotechnology at SUNY Health Science Center in Syracuse, New York.

Dr. Powers has authored numerous chapters, co-authored two textbooks and over 150 peer reviewed publications in head and neck surgical and cytopathology. She has developed and directed regional and national courses, workshops and symposia. Dr. Powers served on the ASCP Board of Registry and as Chair of its CCE Council on Cytopathology. She is a recipient of the ASCP's George F. Stevenson Distinguished Service Award. She was an executive board member and officer of the American Society of Cytopathology, including President in 2004. She received the Society's highest honor, the Papanicolaou Award, in 2008. Dr. Powers has served as an editorial board member and reviewer for numerous pathology journals. At its inception in 1996, she was Associate Editor of Cancer Cytopathology and Editor-in-Chief from 2009-2019; she now serves as Editor Emerita.
Dr. Powers served as President of the United States and Canadian Academy of Pathology in 2014-2015, and has been a member of the USCAP Foundation since its inception in 2009, and recipient of the Academy's 2012 F.K. Mostofi Award for distinguished service and the 2015 President's Award. She currently serves as Chair of the USCAP Foundation and Director of the USCAP Mentoring Academy. Dr. Powers is nationally recognized as a diagnostician and an educator and has been repeatedly listed as one of America's Top Physicians and Pathologists.
Clinical Specialties: Cytopathology, Fine Needle Aspiration, and Head and Neck Surgical Pathology
Dr. Powers Web CV (pdf)