Kimberly Sanford, MD
Transfusion Medicine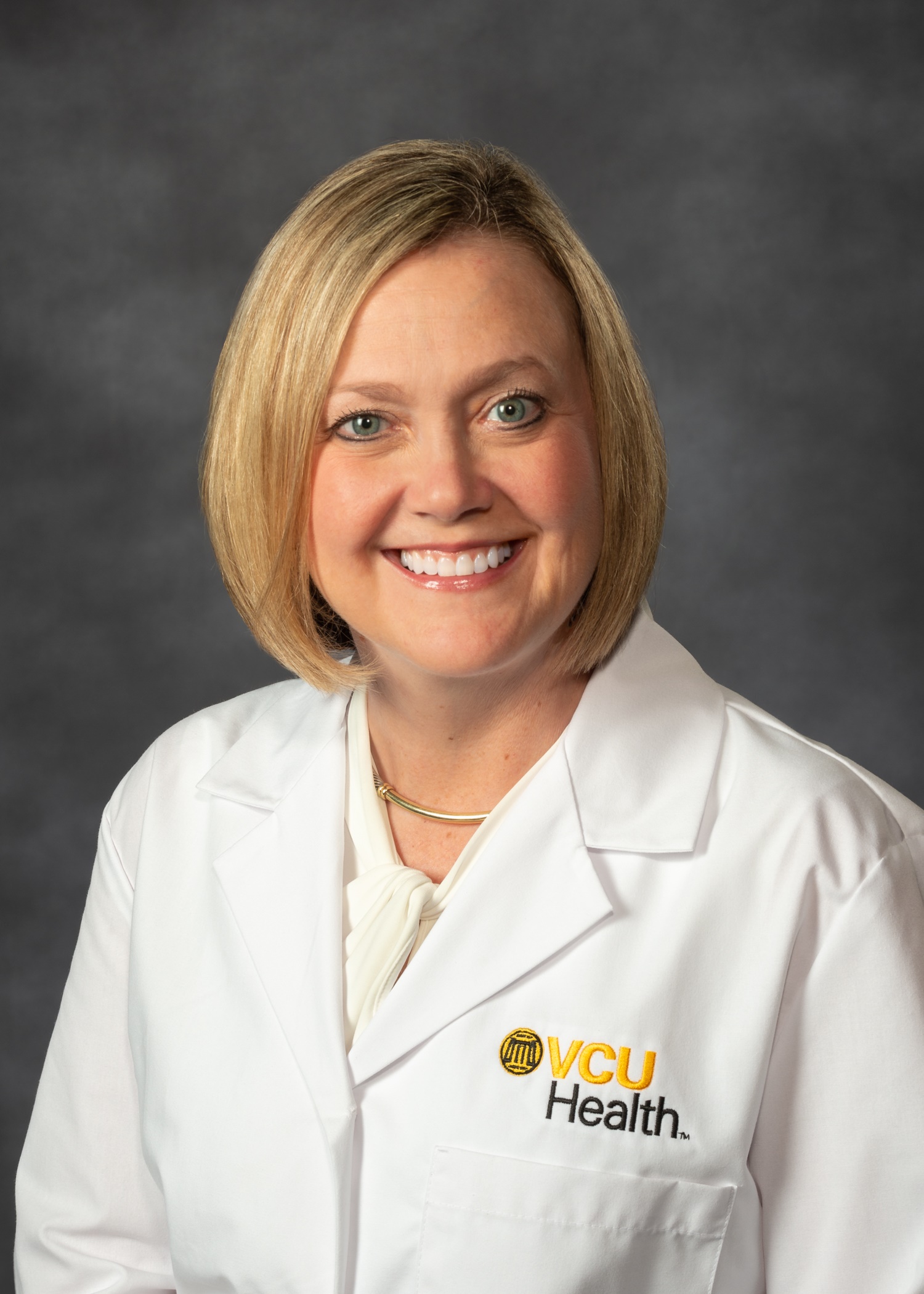 Associate Professor of Pathology; Medical Director of Transfusion Medicine; Medical Director of Stony Point Laboratory; Director of Undergraduate Medical Education
Department: Pathology
Phone: (804) 828-2745
Fax: (804) 828-0876
Email: Kimberly.Sanford@vcuhealth.org
Kimberly Williams Sanford, M.D. was appointed Director of Transfusion Medicine at VCU in 2012 after serving as Associate Director from 2008 until 2012. She also serves as medical director of the laboratory at VCU's Stony Point Medical Center and Director of Undergraduate Education for the Department of Pathology.
Dr. Sanford graduated summa cum laude with a B. S. degree in medical technology from VCU. After working in a variety of laboratories in the Department of Pathology at VCU for six years she entered medical school. Following medical school she completed residency in Anatomic and Clinical Pathology at VCU. In 2008, she then became Associate Medical Director of Transfusion Medicine and Medical Director of Stony Point Laboratory. She also completed a fellowship in Transfusion at University of Virginia in Charlottesville, Virginia and shortly thereafter was appointed as Medical Director of Transfusion Medicine.
Dr. Sanford has authored text book chapters, peer reviewed publications and has served as faculty at national meetings sponsored by the American Society for Clinical Pathology (ASCP). She has also presented abstracts at ASCP and AABB. Dr. Sanford is currently the Vice President and is on the Board of Directors for the ASCP. She has held leadership positions in ASCP developing educational content at national meetings and for ongoing education of all laboratory professionals. She was awarded both the "H. P. Smith Award for Distinguished Pathology Educator" in 2015 and the "Mastership Award" in 2011 from ASCP for her national contributions to education. Also she was inducted into the VCU Alumni Hall of Fame for the Department of Clinical Laboratory Sciences in 2012 and recognized as a VCU Medical Center Physician Champion in 2013. Dr. Sanford is a passionate teacher who has been awarded the "Outstanding Teacher Award" in the pathology introduction course for VCU medical student for 6 consecutive years and was the 2017 recipient of the Enrique Gerszten, M.D. Faculty Teaching Excellence Award from the VCU School of Medicine.
Click here for Dr. Sanford's Web CV (pdf)
Search PubMed