Austin Blackburn Wiles, MD
Autopsy, Cytopathology, Head & Neck Surgical Path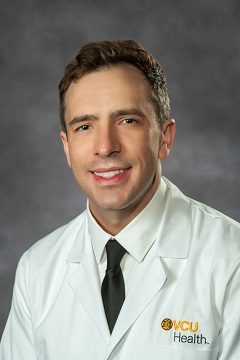 Assistant Professor of Pathology; Director of Autopsy; Medical Director of Decedent Affairs
Department: Pathology
Email: Austin.Wiles@vcuhealth.org
Dr. Austin Wiles is an Assistant Professor of Pathology at Virginia Commonwealth University, and also serves as the Director of Autopsy Pathology Service within the division of Anatomic Pathology. Dr. Wiles graduated from the College of William and Mary with High Honors and a bachelor's degree in Chemistry. He attended Eastern Virginia Medical School and received a Medical Doctorate. He completed residency training in Anatomic and Clinical Pathology at VCU. He then received fellowship training in Forensic Pathology at the Office of the Chief Medical Examiner in Richmond, Virginia in the Department of Legal Medicine at VCU. Finally, he received fellowship training in Cytopathology at VCU.
His clinical interests are Autopsy, Forensic pathology, Cytopathology, and Ear, Nose, and Throat/Head & Neck pathology. Dr. Wiles participates in teaching of medical students, residents, and fellows at VCU. He performs fine needle aspiration biopsies using ultrasound guidance in the Cytodiagnostic Center.
Clinical Specialties: Autopsy, Forensics, Cytopathology, and Head and Neck Surgical Pathology.
Dr. Wiles' Web CV (pdf)

Search PubMed